My husband and I love taking and planning road trips. It gives us a great feeling to get in our car and go. Subsequently, we love riding along listening to tunes and singing. And of course, we love getting out and visiting spots along the way. With a road trip, the traveling is as much fun as reaching the destination. Do you know people who enjoy this method of travel? Then you might be wondering, "what is the best gift for road trippers?"
I have put together this gift for road trippers guide, based on items that have come in handy on our own road trips. I also included items on our wish list. Even if you aren't a road tripper, you might want some of these things for yourself. That's ok, indulge!
This post contains sponsored links. Please read full disclosure if you would like additional details.
Road Trip Books – Great gifts for planning a trip
Every traveler needs to be inspired. While there are plenty of travel apps out there, my husband and I like to read an actual book for inspiration. I like curl up on the couch and highlight places we want to see. I jot down ideas that grow from our reading, in the margins.
With a huge selection of inspirational books to choose from, you will be sure to find something to fit your road trippers' tastes. Choose from baseball road trips, foodie road trips, scenic drives, or weekend trips. These will help them create the perfect road trip. There are even road trip books for kids, so they can feel a part of the planning. I have found that when kids have some say in the planning, the trip goes more smoothly.
After using the books for inspiration, I usually create a trip in the Trip Advisor app, and save places we want to visit. This way I have a back up plan in case we need to change part of our itinerary. This happened to us while in the Florida Panhandle. We couldn't book the time we wanted to go parasailing. But we found an old time photo place through Trip Advisor. Then we spent the morning playing dress up.
I remember the days of lugging around our expensive 35mm camera and a separate video camera on trips. My husband would have to drag those around while I carried the diaper bag. Glad those days are gone.
Now, unless you are a professional photographer, most people use their cell phones for photos. I recently upgraded my phone and was able to get some amazing night shots of the stars. Now there are so many apps you can use to get professional quality photos, not to mention editing.
That is why a portable selfie stick tripod is a useful gift for road trippers. Use the selfie stick so you can be in the photo, without having to work up the courage to ask a stranger to take the picture. They can set the timer on the tripod when you need to fit more into the frame than the selfie stick allows. They can also use the tripod so their arms don't get tired while shooting videos. These are light weight and collapsible, making them easy to carry.
Snacks – Road trip gift basket ideas
No matter how long they will be on the open road, they will need a road trip goodie bag full of snacks. I usually try to pack healthy snacks like grapes, bananas, cheese sticks, and nuts. However, fruit needs to be eaten towards the beginning of the trip. Therefore, snacks with a long shelf life are trip essentials if they will be gone more than a weekend. A gift basket with healthy snacks such as granola bars, fruit gummites, crackers, and popcorn will be greatly appreciated.
Car Mount – Useful gift for road trippers
All road trippers need a car mount for their smart phone. We need our phones for directions, to avoid traffic jams, find the nearest restroom, and to locate gas stations. And of course we need them to listen to music. This way, everything is in plain sight of the driver, and within easy reach of the co-pilot.
Road Trip Games – Fun things to buy for a road trip
I remember family vacations at Lake George, NY. We would pile into the car early in the morning, before the sun came up, and get there by lunch time. My mom always had us pack one bag with clothes, and another to stay busy in the car. I actually bought one of these bingo games one year as a souvenir.
Then I grew up and had my own kids. We live in south Florida, so needless to say, we have spent many weekends making road trips to central Florida theme parks. One of our favorite games was Scavenger Hunt. Everyone got a certain number of cards, and you had to spot the items on your card during the trip. As you found one of your items, you could collect another card. The one with the most at the end won. The cards had pictures, so even younger kids could play.
Of course every road tripper knows to check their oil, tire pressure, etc. before a trip. One of my travel tips is to do this several days ahead of time. I had the misfortune of getting my oil changed a few hours before driving to Orlando. The place I went to mistakenly put oil into my transmission. My transmission seized up, and we were stuck a few extra days for repairs.
Needless to say, the best gift for a road trip is an emergency kit. Make sure to get one that includes a first aid kit, jumper cables, air compressor, and tow strap. Even with road side assistance, sometimes you may be in a remote location or may not have cell service. It is good to be prepared.
These travel maps are great for keeping track of where you travel. After visiting a place, scratch off that spot on the map. You can even buy a specific map with national parks or baseball stadiums.
Sun Shades – Trip gift for sun protection
A few years back a dermatologist told me that UV rays go through the car windows. How many of us wear sunscreen while riding in our cars? Sun shades for the back and side windows protect children from harmful rays. You also want to get a reflective shade for the front widow to use while the car is parked. Nobody wants to get into a 120 degree car and sit on hot seats after hiking around a National Park in Arizona.
Compression Socks – Gifts for someone going on a long trip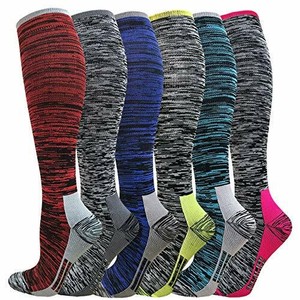 Compression socks are a good gift for road trippers who spend long hours in the car. Sitting for long periods of time is bad for circulation. I recommend only spending a maximum of 3 hours in the car at a time. Then stop off and do some sightseeing to get the blood flowing. However, sometimes that isn't an option. In those cases, compression socks are great for keeping circulation going.
Fidget Toys – Gift ideas to keep hands busy in the car
No matter how seasoned road trip lovers are, at some point, everyone gets fidgety. If these toys are supposed to work for people with ADHD and Autism, I am pretty sure they will help diminish the fidgets on a road trip. And they aren't just for kids. Sets of fidget toys make great road trip gift baskets.
Many people are hitting the road and working as digital nomads. With so many people working remotely, the world is their oyster. But bringing work on the road requires organization. This gift for road trippers helps organize charging cables, memory cards, portable hard drive, and even has room for a tablet.
While some of these gifts are great for both air travel as well as road trips, you may want to look at gifts for a friend going abroad if you are buying for someone traveling across seas.
I always hate getting home from a trip and not remembering which pictures go with which events or sights. I always think in the moment that I will remember, but after seeing and experiencing so much, the pictures fade from my mind. A travel journal is a great way for mom, or any family member, to capture their thoughts and feelings about the days events, while the thoughts are still fresh in their heads.
Travel Pillow – Road trip gift for passengers
Obviously this gift for a road tripper is for passengers, not the driver. We don't want the driver being so comfortable they fall asleep at the wheel! But at some point, passengers nod off, especially when some of the driving is done at night. A travel pillow helps prevent neck strain from their heads bobbing around while they are catching zzzs.
Mad Libs – Gift ideas for road trip travel
These were life savers the year we had Disney passes. We made the 3 hour trip from south Florida to Orlando at least once a month, sometimes twice, for a year. I remembered Mad Libs from when I was a kid. Those silly fill in the blank stories that never make sense in the end, always inspired hysterical laughter. My 9 year old and I took turns doing the writing, and reading of the stories. My 6 year old, and husband would call out whatever part of speech was asked for. Then we would all laugh as the final story was read.
While road trip travelers are not limited to the size of their toiletries the same way air travelers are, they still need to conserve space. Instead of buying a perfume gift set this year, get a set of travel size toiletries. They make sets for men and women. In addition, you can get them a set with empty bottles that they can fill themselves, with their favorite stuff. Sometimes I shop at wholesale clubs so I don't have to run out constantly for more body wash. But I can tell you, I am definitely not bringing that family size soap on a trip.
While it might not be my cup of tea, my sister used to go on road trips and then camp out in the wilderness. With a Lifestraw water bottle, you can filter out any contaminants making water safe to drink. This is great even if someone isn't camping, but they are going to a remote area and unsure of water quality.
Tablet – Gift ideas for road trippers for down time
I'm not usually big on giving kids electronics, but there is a time and place. Depending on where and how long you are traveling, everyone will need some down time. Kids won't have their friends with them or all of their toys. While activity books and games for the car are great, too much togetherness is not.
That is when a kid's tablet comes in handy. They can play trip games on their own and not complain that they are bored. It's one thing to hear that at home, but you don't want to hear it on vacation. You can get a regular tablet as a road trip gift for dad. Each family member needs a break to read, catch up on emails, or play their own games.
Backseat Organizer – Organizational gift for road trippers
These can be a life saver, especially with kids. You can stock it with their thermos, snacks, toys, and electronics so they aren't asking for things every minute during the trip. If you don't have kids, these can be useful for storing picnic items, rain ponchos, Clorox wipes, and anything extra you might need at the next stop.
Whether you have kids or not, eventually someone is going to make a mess. Let's face it, you are spending numerous hours in your vehicle eating and drinking. At some point you will hit a bump in the road, and stuff will fly. A portable vacuum will clean up food messes, dried mud, and sand from the beach. Some will clean up liquids as well.
Activity books will keep them busy for hours. These are geared specifically for road tripping. For the youngest, a favorite coloring book works great. Then when they are done, they can slide it into the backseat organizer to work on later.
Trunk Organizer – Road trip gift for the trunk
You want to easily find garbage bags, Clorox wipes, paper towels, sun screen, and bug spray without having to dig around too much. This organizer makes it easy to find what you need while stopping on the road. And it can easily be brought into your lodging for the night if needed.
We always travel with individually wrapped bug spray wipes. They stay fresh longer, don't spill, and are less messy.
Audible Books – Gift ideas for road trippers' listening pleasure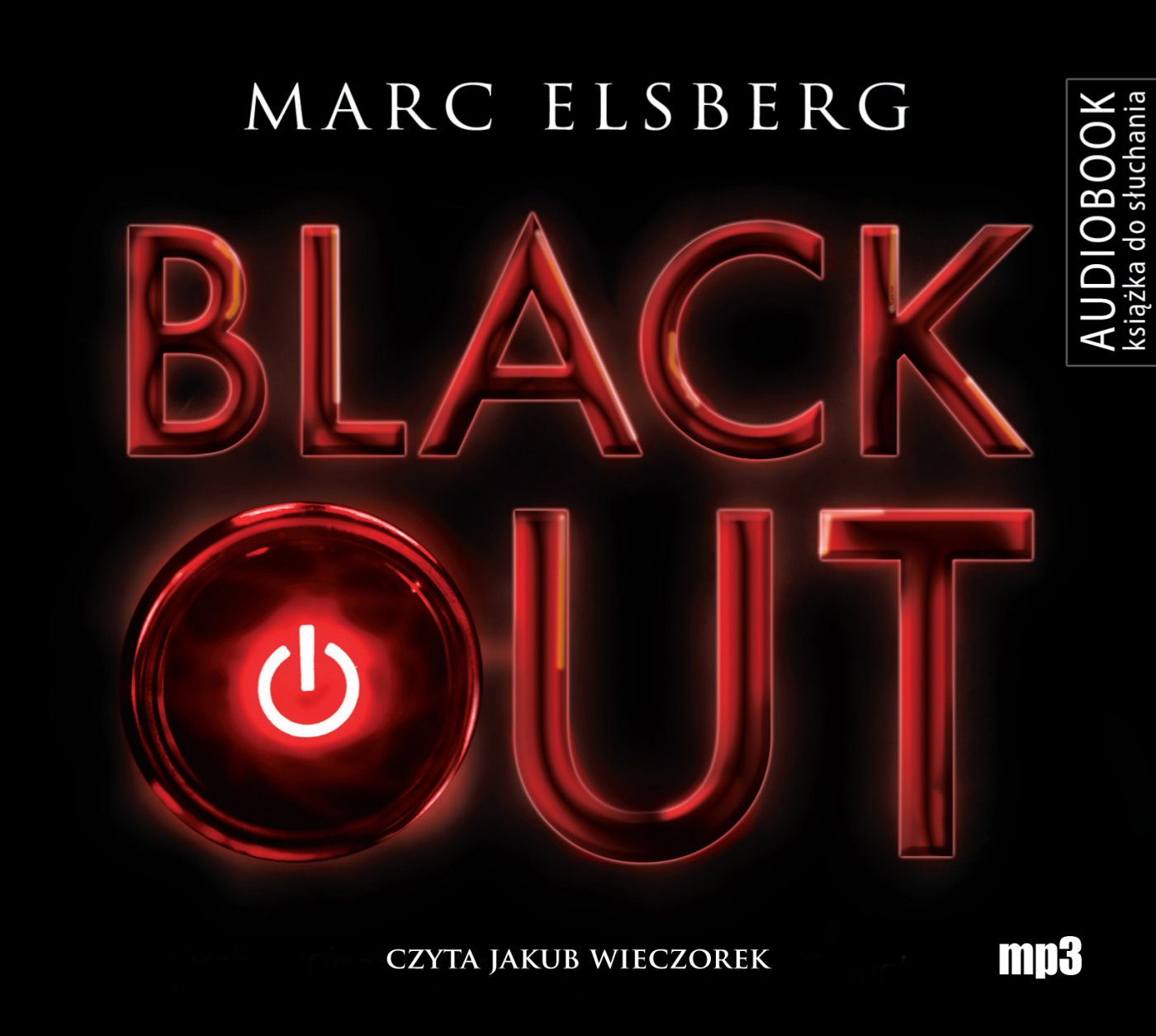 A road trip is a great time to catch up on reading. However, focusing on a book in the car can cause motion sickness. Why not listen to audio books on the drive? I recommend teen and young adult novels. You don't want to try to focus on War and Peace while driving. If you have younger kids, get some children's audiobooks. Years ago we ended up listening to many books from the Harry Potter collection, several books in the Narnia series, and some other random titles we found, while making road trips within Florida. The time passed quickly.
While I live in Florida, where the weather is usually warm, my kids always brought a blanket along on road trips. Sometimes the air conditioning was too cold. Sometimes, my son liked using the blanket as a blackout curtain, so he could sleep or play video games. However, for someone living in a colder climate, I imagine the car can get chilly during the winter. A heated blanket is great for these times. They easily plug into a car cigarette lighter.
Kids will enjoy sight seeing more if they get to take their own photos and videos. Then they can utilize time waiting in lines, or in the car, for editing. In addition, anyone that has kids knows that kids lose things and drop things. With a smart watch attached to their wrist, they are less likely to lose it than a phone or tablet.
Grill Mats – Grilling gift for road trippers
These were a life saver during our New Orleans road trip a few years ago. We made an 11 day trip from south Florida to New Orleans and back. One of the nights we went camping at Florida Caverns State Park. The camping was fairly primitive, and we didn't want to put our food directly on the grill. Our plan was to grill hot dogs, so we could have roasted them on a stick.
However, we also had left over fish we had cooked the night before, while staying in a condo in Cedar Key. The fish definitely could not go directly on the grill. We used a grill mat. It worked great, and clean up was easy. We just rinsed it with some water and wiped it with a Clorox wipe.
As a kid, we would pile into the car and listen to whatever station my dad liked. It was usually the oldies station, until we got out of range. At some point, I ended up getting a Sony Walkman to listen to my own music. The headphones were poor quality, and I could always hear my dad's music in the background. Eventually, my sister and I gave up and decided to learn to like his music.
With everyone having their own devices now, noise canceling headphones are a necessity on a road trip. This way passengers in the back can tune out the sounds from the front when needed.
When my son was about 3 years old, he came up with the idea for a car fridge. Too bad I didn't have any idea of how to develop this. At least someone else did.
We usually pack a bunch of frozen water bottles to use as ice packs, and then refreeze the ones we didn't drink when we get to an overnight stop. We always make sure we stay somewhere with a refrigerator so we can unload our cooler to keep our food fresh. What a time saver this is to just plug it into the wall. Then, when you are driving, it can plug into the cigarette lighter. This would be especially useful when camping, since there is no refrigerator to load your food into.
Additionally, I recommend getting one with wheels and a handle that lengthens. This way you can transport it easily to a campsite, hotel room, or the beach. You don't want to ruin your trip with a strained back from trying to carry a heavy cooler around.
---
I hope you found great gifts for road trippers in your life. I would love to hear from you if you have additional suggestions.
Donna Emperador is a travel and food blogger and copywriter. Donna believes in learning about different cultures while sharing good food and cocktails. She has lived in South Florida for over 20 years and enjoys spending time exploring the road to find unique places to share with readers. She can be found on Facebook, Instagram, and Pinterest.